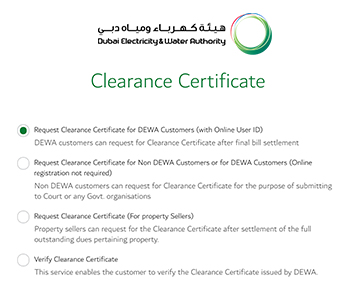 15 November 2020
The Dubai Rental Disputes Center, the judicial arm of Land Department, confirmed that the tenant is liable to pay the consumption charges of electricity and water while occupying the property, unless otherwise stipulated in the tenancy contract.
The RDC, on the grounds of judgment, added that in order for the tenant to prove that he vacated the leased property, he must hand over the owner a clearance certificate over electricity and water consumption until the day the tenant actually vacated the premises.
Hence, a tenant, according to the verdict, was obliged to pay a number of electricity bills that were outstanding against him while occupying the property, and was obligated to submit to the owner a clearance certificate after obtaining it from the service provider.
The lawsuit was brought by a landlord against a tenant who had refrained from paying the rent for more than six months, in addition to several electricity and water bills. As a result, the landlord could use the real estate property only after settling all obligations relating to vital service providers, such as electricity and water. The landlord, therefore, claimed the tenant to settle the outstanding, clear himself from all liabilities against him towards other entities during his occupation of the leased premises.
"Since the defendant (the tenant) was bound by it, and the contract did not say otherwise, it was necessary to oblige him to hand over to the plaintiff (the owner) a clearance certificate from the Dubai Electricity and Water Authority for the bills due on the leased premises, until the date of the actual eviction," the RDC continued.
The RDC underscored that the delivery of a document discharging the tenant of utility bills is a prerequisite for proving tenant's vacation of the leased real estate property. This allows the owner to use it again. Unless otherwise stipulated in the lease, producing documentation confirming that all utilities have been disconnected and final bills issued is a responsibility of the tenant as he is the one who benefited from these services throughout the time he occupied the leased property.
The Dubai Rental Disputes Center called on the parties to leasehold contractual relationship to familiarize with the procedures for evicting a leased premises, to increase their level of legal awareness and culture in real estate sector and to read the tenancy contracts well before putting their signatures on. It is imperative for the tenant to know the basic information, such as compliance with the terms of the contract, he is not entitled to sublet the real estate property without the landlord's prior written consent, the need to hand over the key to the housing unit after the vacating, or to produce the owner a certificate from the service providers clearing the tenant of all his liabilities towards the charges of basic facilities such as electricity and water.