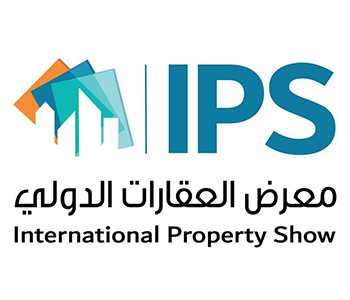 11 November 2020
Dubai, UAE, 11 November 2020: Dubai Land Department (DLD) launched the activities of the virtual edition of the International Property Show (IPS), in partnership with Invest in Dubai Real Estate (IID RE), an innovative initiative to attract global investors. The 10-day virtual edition is expected to set a new record in the event's history as it welcomes thousands of participants from all over the world.
The inauguration of the event was attended by a group of high-ranking officials at DLD, led by HE Sultan Butti bin Mejren, Director General of DLD; HE Eng Marwan bin Ghalita, CEO of the Real Estate Regulatory Agency (RERA); and Majda Ali Rashid, CEO of the Real Estate Promotion and Investment Management sector at DLD – the event organiser; who gave keynote speeches at the opening ceremony in the presence of HE Juma Bin Humaidan, Deputy Director General of DLD.
The virtual edition will showcase an entirely different event in all aspects compared to the previous years. All activities will be digitally conducted through Event10x.com, its virtual venue partner, offering the utmost safety, convenience and accessibility to all participants in the UAE and around the world.
The Middle East's largest real estate sales platform for local and international real estate markets will be held for 10 consecutive days filled with a wide variety of virtual activities to fully maximise the time in providing abundant opportunities for the global real estate community, including  the world's top real estate developers, investors, financial institutions, industry experts, and professionals. 
HE Sultan Butti bin Mejren said: "The COVID-19 pandemic has proven to be a strong driving force that created various opportunities in the real estate market to overcome challenges and shape a better future for the industry in the post-COVID-19 world. It has created a necessity to become innovative and make the daring step to fully embrace digitisation so as not be hindered by the current situation."
Bin Mejren added: "Through IPS, we will fully realise our mission of positioning Dubai at the forefront of the world, enabling us to showcase the world-class features of the emirate to people from all over the globe as they connect in one secure virtual platform. Indeed, this event is a source of pride for us in Dubai and the UAE."
During the event, DLD will share its 2020 Annual Report revealing the achievements of the Dubai real estate sector and offering a deeper perspective into the performance of the market, with its detailed analysis to enhance transparency, and highlight the emirate's position as a global investment destination.
DLD will also boost it campaign on its smart application, Dubai REST, the first digital and innovative real estate platform in Dubai that allows investors and owners to make decisions related to real estate transactions through an integrated set of digital procedures that also eliminates paperwork, aligning with Dubai's green initiative and the trend towards a paperless government.
Majida Ali Rashid commented: "It is an honour to support the efforts of the UAE government, especially during these unprecedented times that we are facing together. IPS, along with IID RE, will create a boundless environment for exhibitors and visitors alike to grow, diversify, and remain resilient by way of the latest technology. We are proud to support this event because it resembles a fulfilment of our vision by showcasing Dubai as an attractive destination for investors and as an Emirate that continues to achieve sustainable economic growth and success."
The launching of the partnership of IID RE and CNBC Arabia is another most awaited event that will fully maximise the potential of Dubai's real estate sector. The solid partnership will implement core strategies to boost the emirate's leading position as an investor-friendly city, attract more real estate investments, and maintain Dubai's position as a global investment hub. This powerful collaboration will highlight Dubai's competitive advantages to investors through different mediums such as television, on-ground meetings, virtual meetings, digital campaigns, and partnerships.
IPS participants will witness numerous virtual activities packed with abundant opportunities to strengthen real estate investments, showcase the most attractive projects, and maximise the potential for business growth and expansion, which are all geared towards achieving an upward trajectory in Dubai's real estate sector.
Dawood Al Shezawi, the Head of the Organising Committee of IPS and IID RE, said: "We are proud to inaugurate the virtual edition of IPS and IID RE in cooperation with the investment arm of DLD, the Real Estate Promotion and Investment Management sector, because it is a positive indication of our resilience, no matter what challenges that came our way. In just a short period of time, we were able to create a significant milestone in the events industry by organising the real estate industry's largest virtual gathering that will benefit not just Dubai, but the whole world. The event also serves as an epitome of innovation and creativity because of the new offerings that we have prepared for our global audience."
Among the most prominent activities to be held on the sidelines of the event is the launch of the Property Network Partnership (PNP), the global virtual platform that aims to establish strong links between all individuals and global real estate institutions as a global first-of-its-kind, serving as multiple roles in the real estate industry to achieve its primary goal of supporting and strengthening local, regional and global markets. It also provides opportunities for growth and prosperity as well as works to expand the scope of acquaintance networks for individuals, increasing the chances of concluding commercial real estate transactions.
Another best part of this highly anticipated event is the training, where sessions are conducted by Dubai Real Estate Institute (DREI), the leading world-class educational institute in the Middle East and North Africa, enabling attendees to learn valuable knowledge and skills in the real estate industry and gain insights from specialists that would help in adapting to the current circumstances, developing their experiences, and advancing their career.
Hend Al Marri, CEO of DREI, will be the speaker on the training session titled 'DREI and the Importance of Education,' to give insights and introduce participants to DREI, its vision and mission, and the available courses in service of the real estate sector.
Training session on MASAR, the leading employment platform for real estate players, will also be conducted by Daoud Abu Qasheh, Vice President of Sales at BLOOVO. MASAR uses AI technology to match resumes with specialised companies and individuals to help achieve success in various real estate career paths.
The session, Emirati Young Realtors, led by Dr Ebraheim Lahbash, Property and Strategy Consultant at DREI and a judicial expert, focuses on empowering the young generation about the real estate field and equipping them with the necessary skills for the future of Dubai and the UAE. Dr Lahbash will also be speaking on the 'Do's and Don'ts' of social media influencers promoting properties in Dubai.
The training session on valuation in real estate, led by Noura Yassin, Real Estate Valuator and Investment Trainer at ALDAR Properties, will discuss the importance of developing and emerging markets and the changes in valuation methodologies that reflect developed economies.
Participants who want to become a Dubai International Property Consultant (DIPC) can attend sessions in Arabic or English. The course is developed to qualify internationally certified real estate professionals to promote, market and sell properties in Dubai from countries where they are certified through their affiliation with a DLD-approved and -registered investment promotion trustee. This session is led by Hiba Jaber, Senior Advisor and Trainer at DREI.
The session, 'Facts and Figures on the Real Estate Sector,' with Dana Salbak, Head of Research at JLL MENA, aims to give insights into the demand and supply fundamentals of the real estate market and the impact on asset classes.
The Russian session, '2020 Dubai Market Transformation,' will discuss the factors that contributed to the transformation of the real estate market in Dubai and the various opportunities that await in the future, led by Akhmed Idigov, Russian Course Trainer, DREI.
Training on real estate sales skills will be offered in Arabic and Chinese, conducted by Ashraf Allam, Senior trainer at DREI; and John Hue, DREI's Chinese Course Trainer. Dr George Maurice, a senior consultant and trainer at DREI, will discuss exciting real estate opportunities at the training session titled 'We are really close to the light at the end of the tunnel…Don't miss the opportunity.'
The session, 'Innovation in Real Estate,' led by Tim Shelton, the Digital Transformation and Innovation Lead at Arcadis Middle East, will explore the construction & real estate (CRE) industry trends driving innovation and other important information of the impact of COVID-19.
Apart from training sessions, the IPS virtual edition will enable participants to meet leading social media influencers in real estate. The event will feature Mohanad Alwadiya to discuss renting and financial freedom, Shams Al-Attar to talk about the lifestyle in Dubai and why it is the best place to live, Farooq Syed to share his insights on what attracts people to Dubai, and Ahmad Al Marzooqi to explore on the topic 'Why Invest in Dubai.' It will also feature influencers who will talk about the impact of art in real estate, women empowerment in the real estate sector, and the role of interior design in real estate by Noura Bin Saidan, Zeina Khoury and Nisrine Moghraby respectively.
The event will also provide a virtually secure platform where visitors can get answers about their queries through the Ask DLD feature and be informed about DLD rules and regulations of property registration, ownership, investment management, and other related real estate matters within the emirate.
The Retire in Dubai, a global retirement programme that offers a five-year visa for residents and non-residents who qualify for retirement in the emirate, will provide assistance to eligible candidates to meet the visa requirements particularly in terms of property ownership in the city, in cooperation with Department of Tourism and Commerce Marketing in Dubai and the General Directorate of Residency and Foreigners Affairs-Dubai.
Visitors can watch one-on-one interviews of leading CEOs and other renowned personalities at the talk show and connect to media, developers, agents and businesses, including distinguished guests from Dubai TV, one of the event's esteemed media partners.
Another noteworthy feature is the Investment Destinations in which visitors can experience a virtual tour of Dubai and other participating countries such as Pakistan, China, Saudi Arabia, Portugal, Slovakia, Mauritius and the USA.
IPS's virtual exhibition will feature the latest real estate projects showcasing market-leading offers from local and international developers and brokers, offering exclusive deals and special rates offered by banks and other financial institutions, legal service providers, real estate agents, and property auction houses. It will also allow exhibitors to showcase the latest project innovations and technologies through their own virtual kiosks and using 3D virtual walkthroughs.
Furthermore, the event will have webinars led by renowned industry experts that will provide in-depth insights on market trends, new innovations and developments, strategies, and the challenges and opportunities in the real estate sector today and beyond.
The registration is free for all visitors. To register, please visit  https://event10x.com/event/invest-in-dubai-real-estate-and-international-property-show-virtual-exhibition-YfglEwRUYBC